Story by David Anderson
Images by David Anderson and Mike Tyler
October 9th, 2023 – Champion Motorsports would like to congratulate Miguel Colon and David Anderson as our Series Champions for the 2023 iRacing Summer / Fall Truck Series!  CMS returned to it's roots with a very fun and successful Friday night Truck Series in the trucks and these two drivers had amazing seasons to take down the hardware!
First up Miguel, our overall Champion with Three wins on the season and a slew of top five finishes put him on top!  Miguel drove hard and fast every round and showed that he is a Champion on any discipline of racing, backing up his earlier Porsche Cup Championship at CMS with the new Truck Hardware.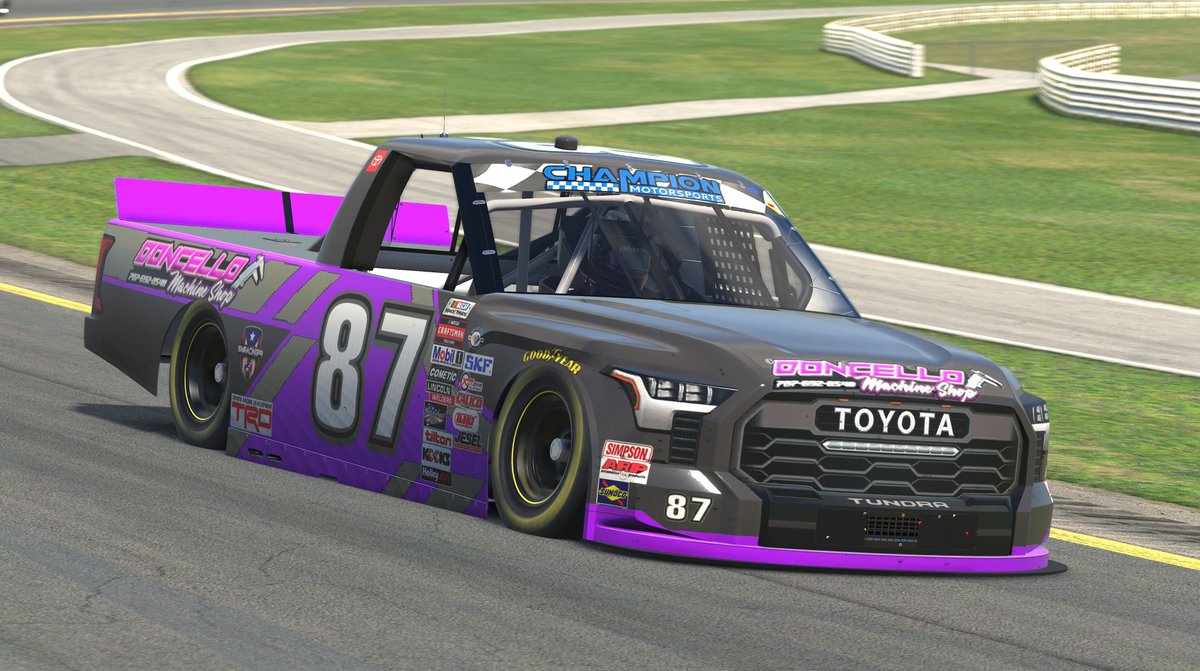 Miguel Colon above on his Championship Drive at Pocono in the series
For his accomplishments Miguel received this amazing trophy:
Next up David Anderson.  David would take the Championship in the 50+ Division a great sub class for our drivers who are seasoned in simracing.  David had a great season and while inconcistent at times had very strong top five finishes at both Gateway and Richmond to seal his Championship.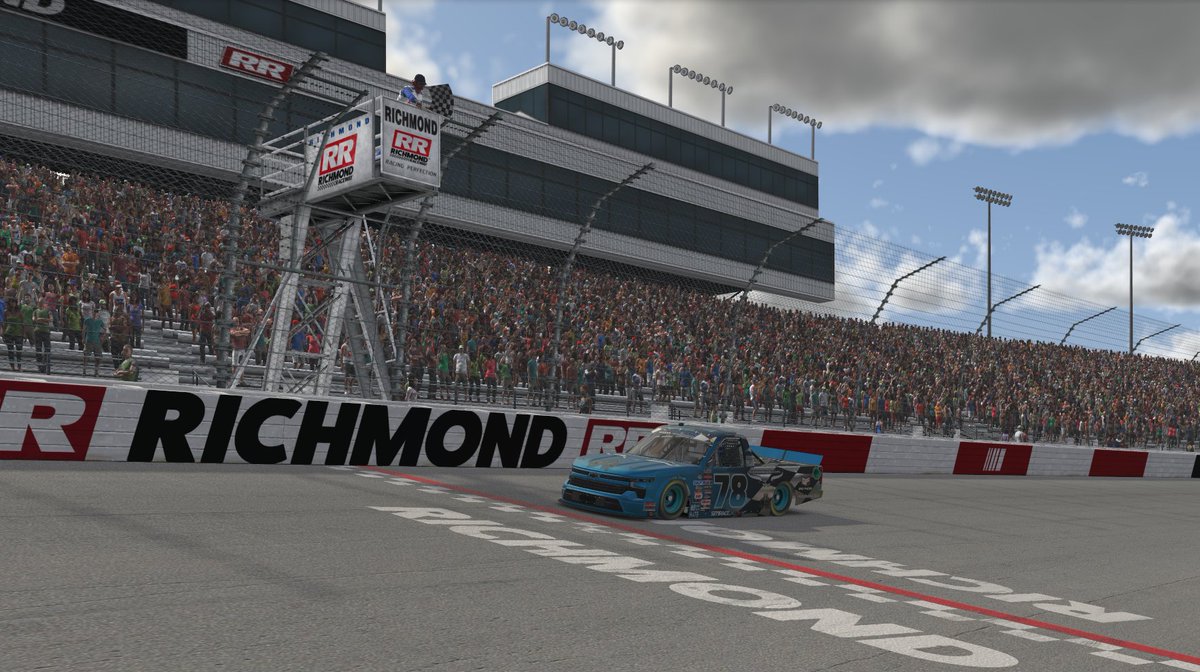 David Anderson above seals the deal with a terrific finish in the season finale at Richmond
the season will return for season two starting in late October 2023.  Full details can be found HERE
CMS would like to thank all of the members and racers that drove in the series in this great season and also thank our broadcast partners from vSpeed as well for bringing all of the races to us live.  Check out the archive at https://www.youtube.com/watch?v=uH_0-gty-B8&list=PLybw4YbzLij4OGW9igViCaJEZTRYNsby2
Final Season standings
Final 50+ season standings