Story by David Anderson
Images by David Anderson, Marc Johnson
March 13th, 2022 – For the second year in a row, the Champion Motorsports simracing community held our annual VIP race, for members of the community which donated to support us. Over 80 Members contributed to the cause, and the appreciation is so welcome. As a reward for their contributions we held a multi class race on iRacing by invite only with a Sportscar GT and Touring Car option for members to select from. 75 Minutes of racing on the famed Daytona Road Course Circuit and the race lived up to every expectation and was extremely close and competitive.
Both classes came down to the last lap to be decided, and there were incredible race long battles that saw multiple strategies and lead changes occur. In the Sportscar Cadillac Class, Marc Johnson would take the win, after an extremely hard fought battle with Kris Hudson and Michael Parker. Marc would use an under cut pit stop and some good fortune on track position to grab the win overall and in his class.
In the Touring Car class driving the Kia, the win would go to Mark LeClerc. Mark would overtake James Sauceman and Matteo Scaptura in a thrilling battle at Daytona in the Touring cars. Making matters even more impressive for Mark was that the event was his first event in iRacing and he won!!
For their contributions and victories at Daytona Marc and Mark would each receive a very nice trophy as a sign of their appreciation and accomplishment.
Trophies for our Winners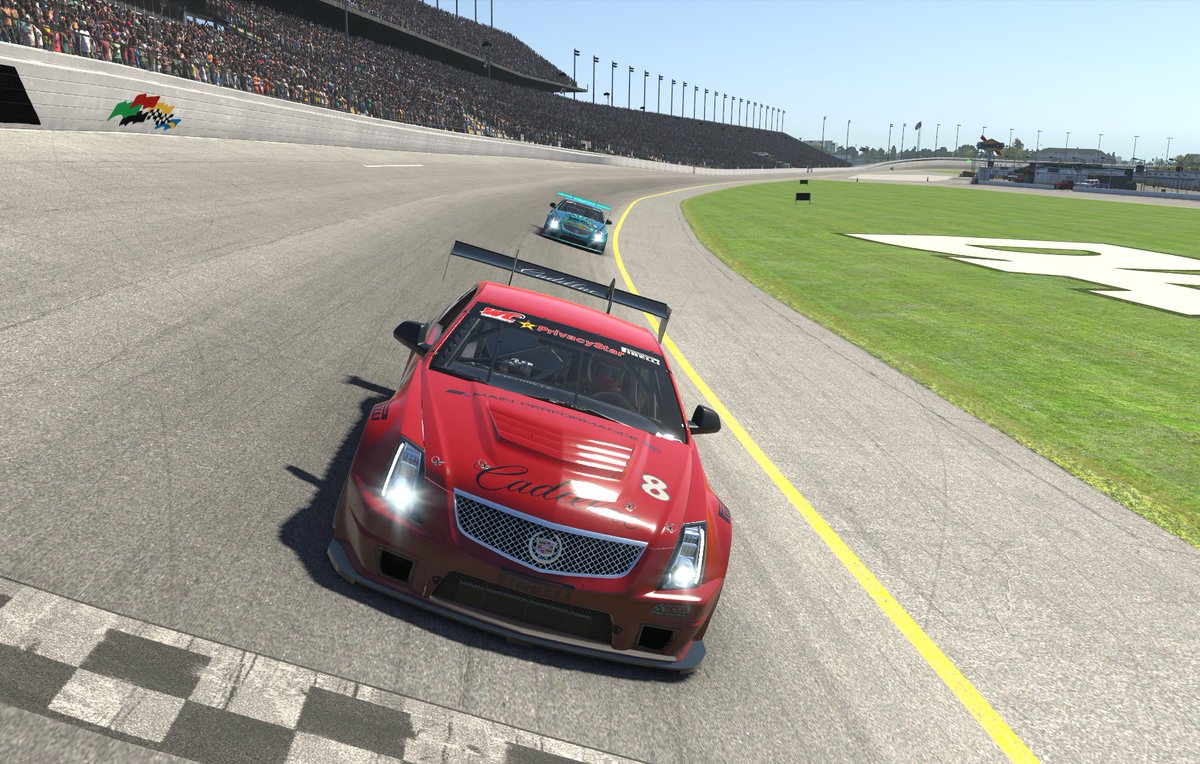 Marc Johnson for the Win and Celebration at Daytona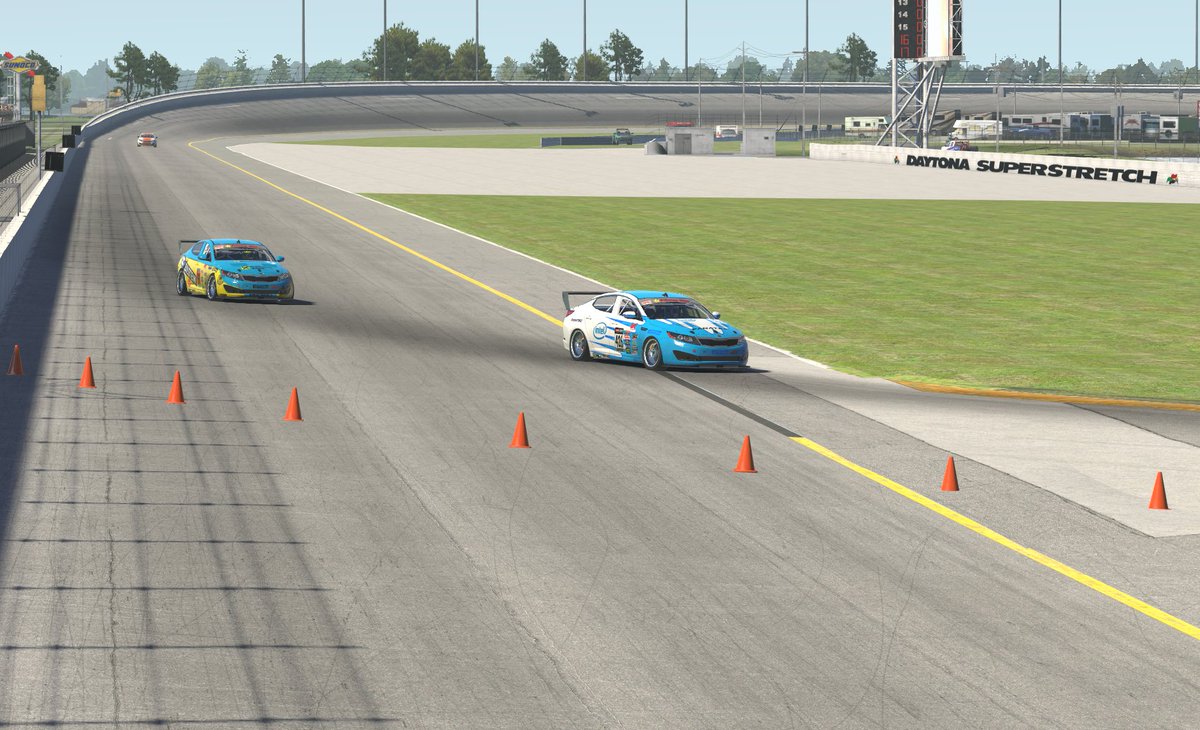 Mark LeClerc powering the touring car to victory in the 2nd Annual VIP race
Again a huge congratulations to all of the members who participated in the donation drive, and thank you so much for making CMS such a great place to race! We are already looking forward to hosting this event next year!