Story and Images by David Anderson
October 9th, 2023 – Congratulations to the Champion Motorsports iRacing Endurance team and our GT3 entry driven by David Anderson, Marc Johnson, Brett Stephens, JT Tami, Marc Nistor, and Brian Blanchette for their amazing accomplishment as the 2023 Champions in the iRacing VSCA Series.  A Top notch esports series and our team had an amazing and consistent year from beginning to end.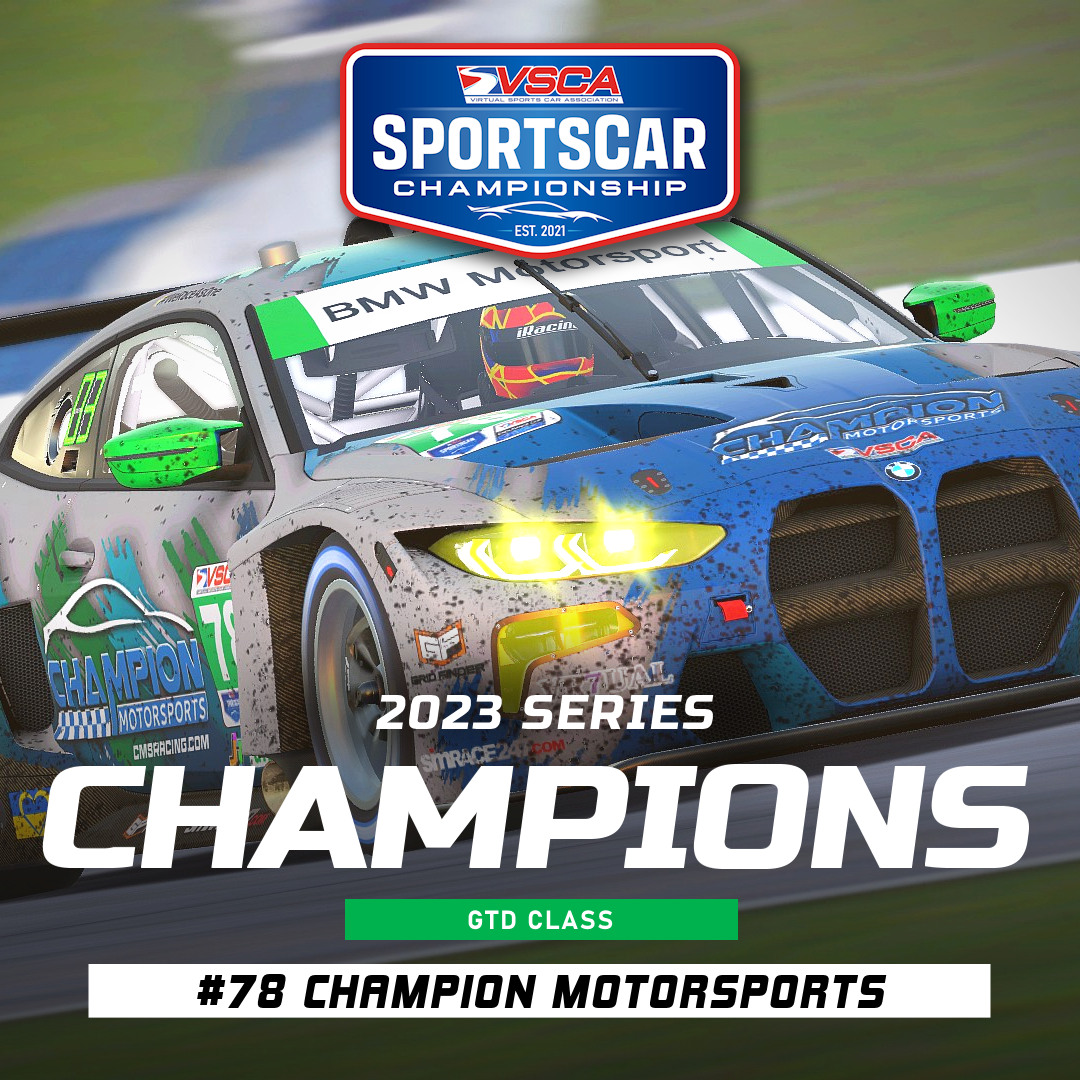 Championship Graphic from VSCA Credit Benjamin Fisher (above)
Also a special congratulations to Marc Johnson on the team for winning the overall Drivers Championship as well and earning rights as the MVP for our team this year!  Great job Marc!
The team also won the Sprint Cup Championship as well which is a sub championship to overall for the season.  In addition to these accomplishments our Pro Team in LMDh category of Michael Parker, JT Tami, Cameron Barker, and Thomas Fisher finished on the podium in P3 for the series!!!  Great job to all.
Final GT3 Standings for 2023 per VSCA